Sheriff Kevin Stukenholtz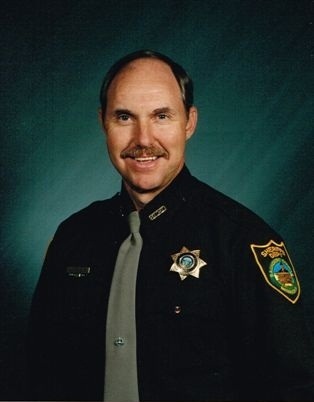 Sheriff Stukenholtz began his career in law enforcement with the Nebraska State Patrol in 1977. After more than 27 years with the Patrol, he retired at the rank of Captain in 2004. During his career, he worked in the Drug Unit and served on the SWAT Team (Special Weapons and Tactics). Immediately prior to his retirement, Stukenholtz served as commander of security in the Executive Protection Division providing security for numerous Governors including Governor Kerrey, Governor Orr, and Governor Nelson.
After retiring from the Nebraska State Patrol, Kevin Stukenholtz began working for the Saunders County Sheriff's Office as an Investigator. In 2007, he was elected Sheriff of Saunders County.
In addition to a Bachelor's Degree in Criminal Justice and Sociology from Kearney State, Kevin received extensive training with the United States Secret Service and graduated from the DEA's Drug Unit Commander's Academy. Stukenholtz is a graduate of the 190th Session of the FBI National Academy. He is active in numerous civil and community projects and is a long-time resident of Wahoo, Nebraska. Sheriff Stukenholtz is married to Judy and has three children.
Chief Deputy Kyle Coughlin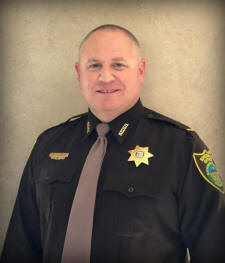 Kyle Coughlin began his career with the Saunders County Sheriff's Office in 1994 as a 911 dispatcher. In 1996, he was hired as the Chief of Police in Mead and continued his position there until 1998. The Saunders County Sheriff's Office then hired him as a part-time Deputy Sheriff in 1997. As a deputy assigned to traffic duties, Kyle was recognized numerous times by MADD (Mothers Against Drunk Drivers) for his efforts in keeping our highways safe.
He maintained the rank of Deputy until August of 2018 when he was promoted to a full-time Sergeant. Kyle was named the department's Manager of the Year in 2018. In July of 2019, he was promoted to Chief Deputy and now oversees the entire staff of deputies, as well as the 911 Center as part of his duties. In addition, Kyle is an FAA Licensed Pilot and a certified scuba diver.
Kyle has a Bachelor's Degree in Business Administration from the University of Nebraska - Lincoln. He has been a member of the United States Marshal's Service Metro Fugitive Task Force since 2013. Kyle is married and has two children.
Brian Styskal, Jail Director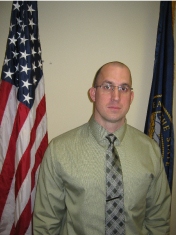 Brian Styskal joined the Saunders County Department of Corrections in November of 2008 serving as Security Administrator and holding the rank of Lieutenant. On July 1, 2010, he was promoted to the position of Director.
Director Styskal began his career in the field of Corrections in June of 1994 with the Nebraska Department of Correctional Services. His time with the Department was spent primarily at the Lincoln Correctional Center where he held the rank of Officer, Corporal, and his last ten years as a Sergeant. In his career with the Department, he spent a brief period at the Department of Corrections Central Office working a security detail, conducting security audits of other state correctional facilities and also served on CERT (Corrections Emergency Response Team) for several years.
Director Styskal is a native of Wahoo and currently resides in Saunders County with his wife and three children.